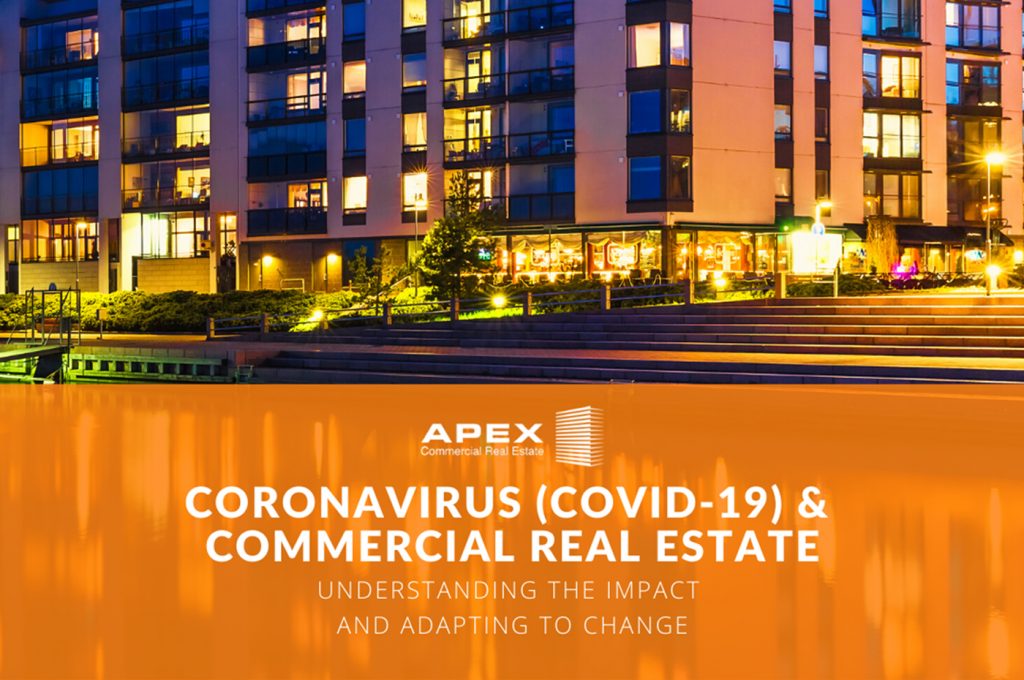 Currently, the coronavirus (COVID-19) has impacted many industries. To best adapt to this rapidly changing situation, we want to help you understand the 3 ways this health crisis has impacted the commercial real estate industry and share how we can help you prepare for the changes by adapting your real estate investment strategies in the coming days.
Here are 3 ways coronavirus (COVID-19) is currently impacting the commercial real estate industry:
Lenders are inspecting borrower's supply chains to see if components are made in China and if manufacturing has alternative sources/suppliers to obtain parts and components. They need to explain clearly where/when/how they are planning to be able to fulfill demand.
Lenders are requiring greater capital reserves on the part of borrowers to offset slower sales and hindered supply chains, i.e. expecting higher default rates.
Hospitality and entertainment industry has been hard hit by the virus. Co-working locations face a reduced level of participation as workers are advised to work at home.
How we can help you prepare for the impact on supply and demand for commercial real estate and the shifts in strategies for those seeking to purchase real estate:
For buyers who have been unable to find suitable properties because of the run up in pricing, seller's market may shift more in favor to buyers as fewer would be able to qualify given increased capital requirements.
For those in the logistics fields, lead times are increased, therefore plans to take on additional space will now go to the back burner as once orders are fulfilled, new inventory may be slow in coming so demand for warehouse space will decrease.
For those who are dependent on overseas manufacturing, they may source local or national suppliers so costs would likely increase and margin's decrease, which means the need for greater efficiency in the use of one's warehouse in order to maintain profitability.
For those who are considering purchasing a building or building their own building, the plans may change and selecting lower cost existing buildings in secondary areas may look more appealing, since their ability to qualify will be diminished as banks/lenders are less bullish and more bearish.
Please reach out to us if you have any questions or concerns about your situation. We are here to support you and wish you good health.