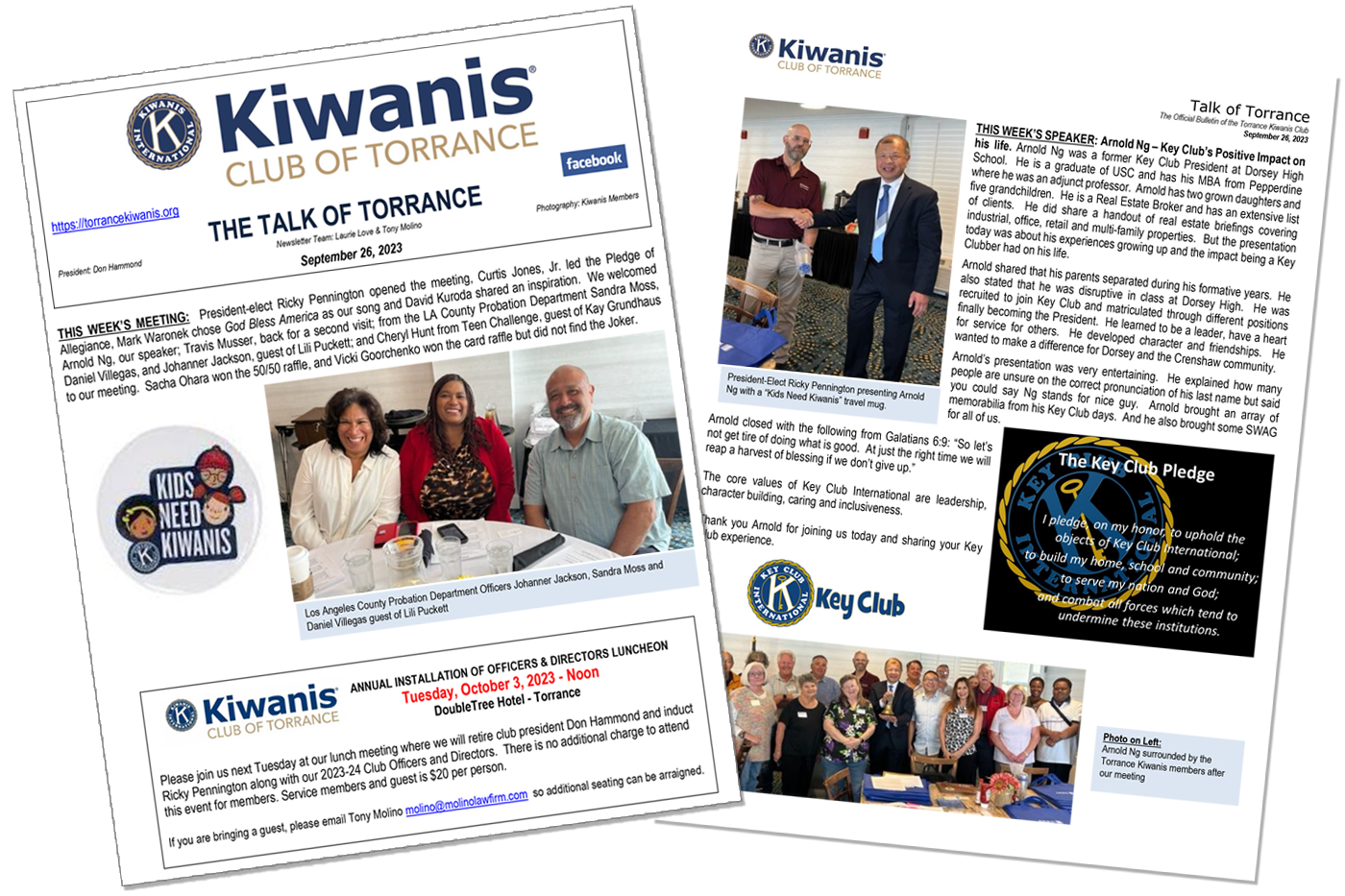 TORRANCE, CA, SEPTEMBER 26, 2023
Arnold Ng, Principal & Broker of Apex Commercial Real Estate, was honored to speak at this week's Kiwanis Club of Torrance about the positive impact Key Club has had on his life.
While attending Dorsey High School in Los Angeles, Ng joined Key Club, eventually becoming president. Through this experience, he learned to be a leader and the value of being of service to others.
Ng also shared real estate briefings, covering industrial, office, retail, and multi-family properties.
Arnold joked that people have a hard time pronouncing his name, but that it stands for "Nice Guy".
The Kiwanis is a global organization of volunteers dedicated to improving the world; one child and one community at a time. It's motto is "Serving the Children of the World". The organization has been active in Torrance since 1988, originally called the Kiwanis Club of Del Amo-Torrance. This chapter was the first to open membership to women. https://torrancekiwanis.org/
Read about Apex's Arnold Ng's presentation in their newsletter.