For select owners, investors, and mid-market firms needing help in commercial real estate and industrial real estate, APEX Commercial Real Estate provides client-focused service to help our clients in the greater Los Angeles area succeed.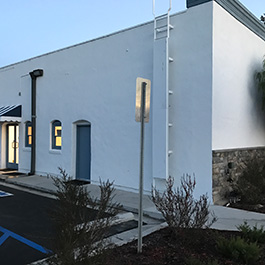 OWNERS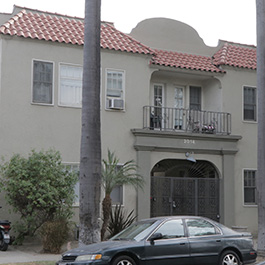 Investors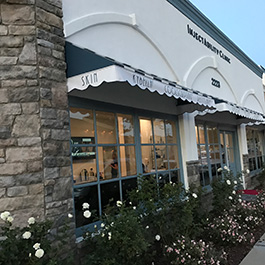 Mid-Market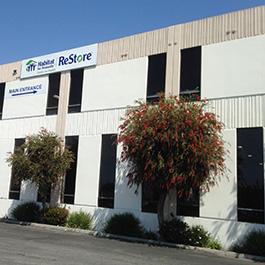 Non-Profits

Why APEX Commercial Real Estate?
Apex Commercial Real Estate fills the gap between franchised real estate companies and the large national firms focused on serving REITS and institutional owners. We serve you and the middle market by being more attentive to your needs than our competition. We help you overcome the obstacles you face in order to succeed in achieving your goals.
AGILE
Being free from bureaucracy, we are more nimble and agile in working with you. We understand the pressure and demands you are under and work quickly and efficiently to help you get the job done.
STRATEGIC
We help you gain competitive advantage. We bring you strategies and knowledge to help you minimize risk and capitalize on opportunities.
GUIDANCE
We guide you through the process. We bring more analytical tools, time, and energy to your transaction because of our unique model of adding value.
FOCUSED ON THIS MARKET
We know this market. We are focused on commercial and industrial properties and can help you make the best decision to achieve your financial, performance, or personal objectives.
WE GET TO THE POINT
We know your time is valuable. With the overwhelming amounts of information coming at you, we help you sift through the noise and cut to the chase to get results and save you time.
VALUE
We strive to deliver more value for busy decision makers. We understand the value of time and help you make the most of yours when it comes to your commercial real estate needs.
TESTIMONIALS
We have both thoroughly enjoyed our relationship with you. You have always been honest and straightforward in all of our discussions and have been more than willing to provide the unvarnished truth…a very rare quality in today's world.
Dave, CEO STI
Mr. Ng always goes above and beyond the call of duty. He tidied up our property in preparation for tours/open house where he provided cash prizes and refreshments. The unique element of this open house was Mr. Ng provided a piano concert in the warehouse to attract brokers. The open house led to finding a broker whose client purchased the building at a strong price given weak market conditions. I recommend Mr. Ng highly if you are seeking quality representation.
Al R., Real Estate Property Owner
Your professionalism in helping us negotiate a beneficial transaction with a local company was outstanding. Thank you for helping us draw up leases, obtain financials and security deposits, and for delivering the check to my office on a timely basis. I receive calls from many brokers on a daily basis; it is a pleasure to do business with someone who follows through as well as you have. I recommend you highly to other property owners seeking effective marketing and professional brokerage services.
Charles M., President, Scotch Paint Company
It is with great excitement that I bring you the news of the day-we have a signed lease for our second Home Improvement Store!!! Hallelujah!! Our broker, Arnold Ng, who walked this negotiation through a delicate series of discussions and helped us get the best deal on a building that will work out very well for our needs. In between negotiations, Arnold took time to volunteer on one of our Brush with Kindness sites.
Erin Rank, President and CEO, Habitat for Humanity, Greater Los Angeles
Pat and I appreciate all of your hard work and professionalism during our recent purchase.
Pat E., Owner/Founder, One Stop Windows and Doors
Thank you, I'm sure glad I decided to go with your services and I could not be happier the way I was represented. We did a great job!!!
Don M., President, IAG
Arnold, you did a great job helping me to sell my building. I know it was not the easiest deal to make and you certainly worked hard to handle the challenges as they arose. We will be doing something together in the future for sure…thank you.
Charlie A., Real Estate Property Owner
The results of his efforts led to a successful renewal of our business lease at a savings of over $50,000 in lease consideration. His effective negotiation ability helped us obtain tenant improvement dollars as well. He conducted himself with integrity, a sense of urgency and professionalism. I recommend him highly.
Jacob P., Principal, Business Owner
We wanted to thank you for your tireless efforts in finding us a new church home. Though we know you have bigger clients, we have always felt as if we were a priority because of your faithful efforts. Thank you for taking an interest in our church and we hope you will take joy in the fruit that will come from it. We count it a privilege to call you a brother in Christ and hope you know that God has used you mightily to bless us.
Lighthouse Community Church
His high degree of professionalism is matched by an equal determination to negotiate strongly on our behalf. He was able to get the seller to make several concessions which were in our favor without compromising our position. Mr. Ng shares our commitment to being people of character. To do what we say, when we say it and to get the job done as promised. I recommend him highly if you seek someone who is truly dedicated to representing your interests in a commercial real estate transaction.
John W., President, Hi-Lux Optics
Arnold found suitable properties that met these needs and negotiated aggressively on your behalf for tenant improvements, concessions and terms. He was patient, diligent, and took the time to review the lease provisions and extensions. He performed his task with a high degree of professionalism and integrity.
John H., Senior Vice President, Lyncole Industries