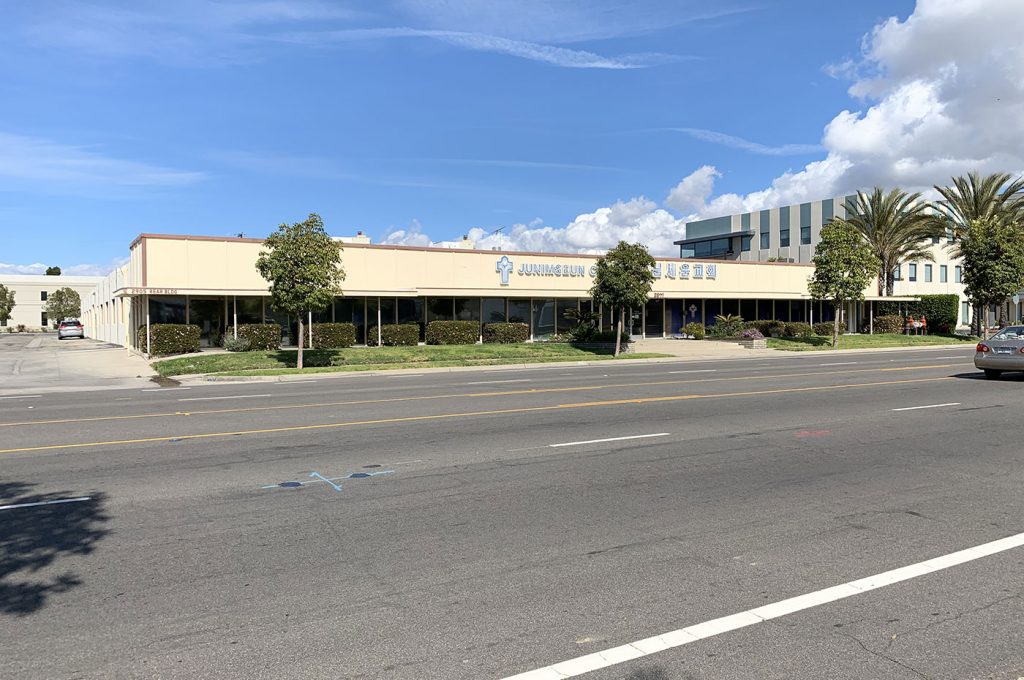 PRESS RELEASE
Apex Commercial represents a private family trust in completing the leasing of a 37,000 square feet Torrance industrial building in California.
The Torrance industrial building facility is to remain as a church use and will undergo major improvements.
TORRANCE, CA — Leases were finalized before building comes to the market helping the owners from experiencing any vacancy for any extended period. "We were able to facilitate a lease transaction before bringing the building to the market" said Arnold Ng, Principal, Broker at Apex Commercial Real Estate Inc.
Helping to achieve owner's objective:
The owners were committed to the continued use of their industrial manufacturing facility which was converted to a church facility for over ten years. There were significant improvements made to the building which will be modernized and updated for the new church which currently meets in a temporary location in Torrance.
"The 37,000 square feet building was already built out with sanctuary space, classroom and offices for church staff and represented an excellent opportunity for the new church to take advantage of the existing improvements within the building to shorten the amount of time needed to begin their worship services."
---
Licensed since 1990 and headquartered in Torrance, CA., Apex Commercial Real Estate Inc. is a privately held firm specializing in industrial and commercial real estate primarily working with mid-market firms and private owners/investors typically underserved by larger firms who focus on institutional clients.
For more information, press only:
info@apexcir.com
310 377-3456
ang@apexcir.com
For more information on services/capabilities/qualifications visit: www.apexcir.com