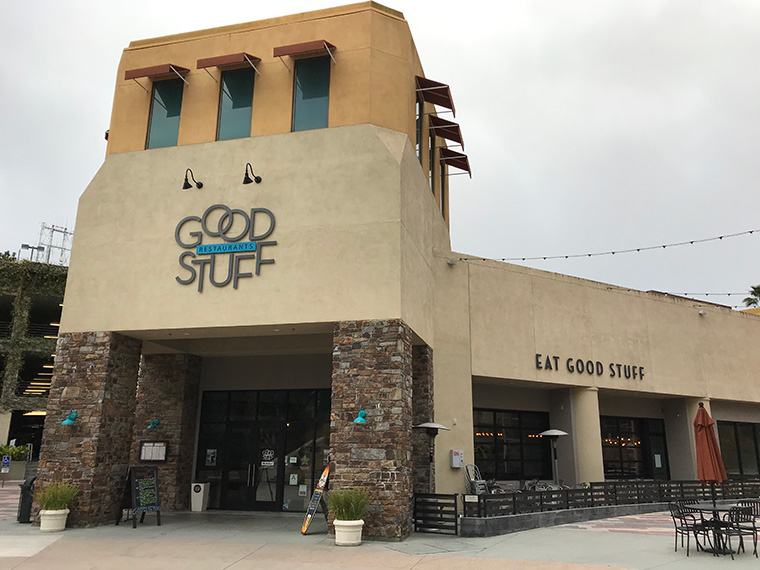 Southern California restaurant institution to open fifth location at Palos Verdes location
September 8, 2014 – Rolling Hills Estates, CA.
Good Stuff Restaurant, a South Bay restaurant institution for over 35 years known for their affordable, healthy & tasty menu, has successfully secured a 10 year lease in a prime location on the Palos Verdes peninsula. This will be their fifth restaurant and will feature casual indoor and patio dining with a banquet room for larger parties and meetings.
The new location is ideally situated near the center of the Promenade on the Peninsula mall the fountain and the ice skating rink.
David Whitehead, Vice President at Apex Commercial Real Estate, leader in the acquisition, leasing, or disposition of commercial or investment property assets, represented Good Stuff Restaurants in securing the nearly 5,000 square foot space.
Good Stuff targets a Spring 2015 opening of the restaurant, featuring designs from Studio 9 One 2 Architecture.
For more information on Good Stuff, visit www.eatgoodstuff.com.
Contact Apex Commercial Real Estate for more information and to discuss your commercial or industrial real estate needs.