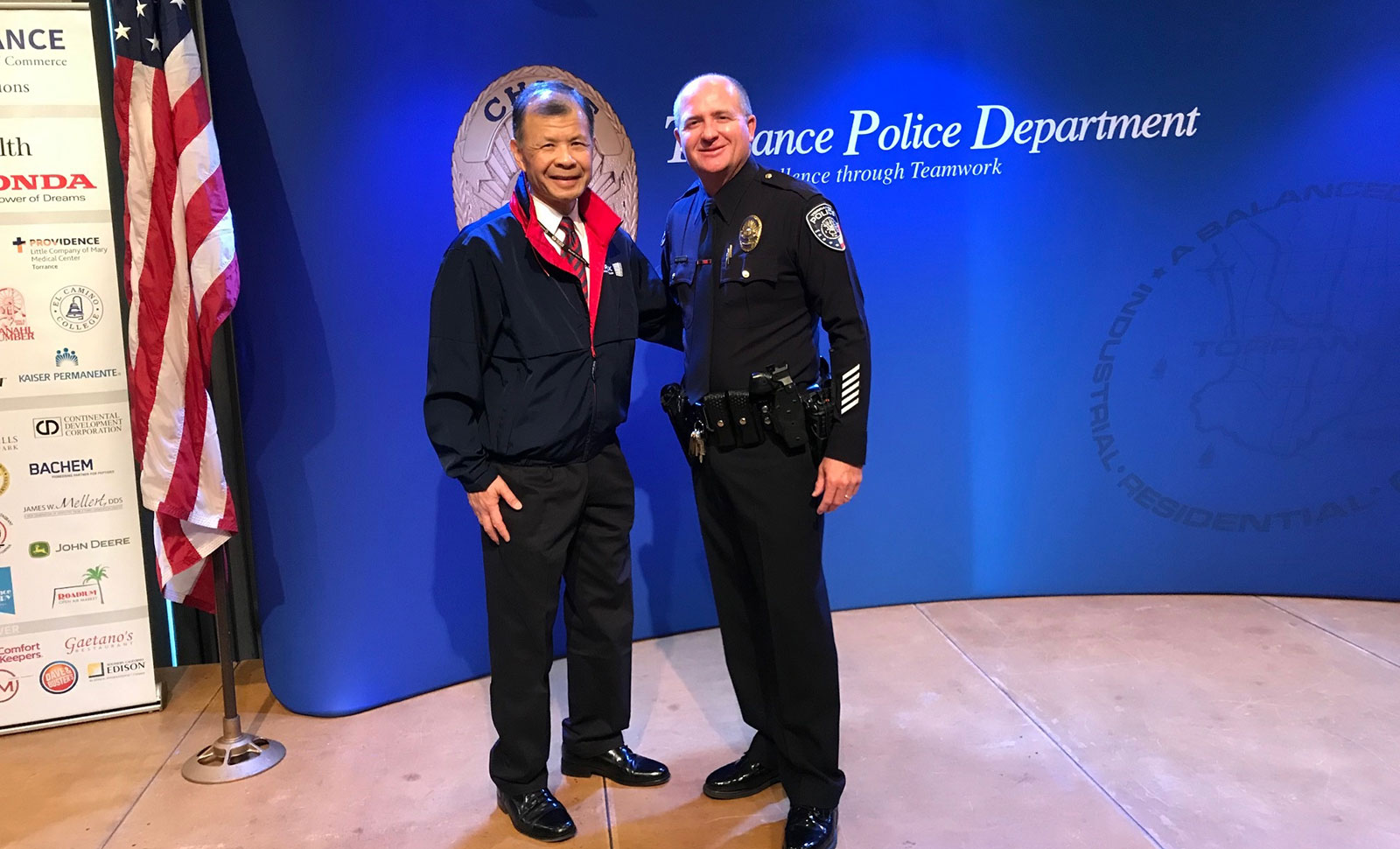 In March, the Torrance Police Department and the Torrance Area Chamber of Commerce gathered to celebrate and acknowledge the heroic efforts of members of the Torrance Police Department and recognize excellence in law enforcement, community service and bravery.
The 6th annual celebration had nearly 300 people from the community in attendance. Notable guests included the Honorable Mayor Pat Furey, Torrance Chief of Police Eve R. Irvine, Torrance Area Chamber of Commerce Chairman of the Board John Heffernan, and lieutenants, sergeants, detectives and officers of the Torrance Police Department. The ceremonies were emceed by Emmet Miller, an award-winning journalist and correspondent for ABC News and KTLA.
As an active member of the Torrance Area Chamber of Commerce, Arnold Ng was honored to represent Apex Commercial Real Estate as a volunteer on the Planning Committee. He assisted with the event planning, set-up and greeting of guests to welcome and personally thank the law enforcement for their fine work within the city of Torrance.
This was a meaningful event for Apex to be part of because we recognize the important role that our Torrance Police Department plays in keeping the Torrance community and businesses safe and thriving. The department's hard work and dedication impacts the growth and prosperity of our community and ultimately, our success as a commercial real estate company in Torrance.
Congratulations and many thanks to all our innovative leaders and inspirational members of the Torrance Community!