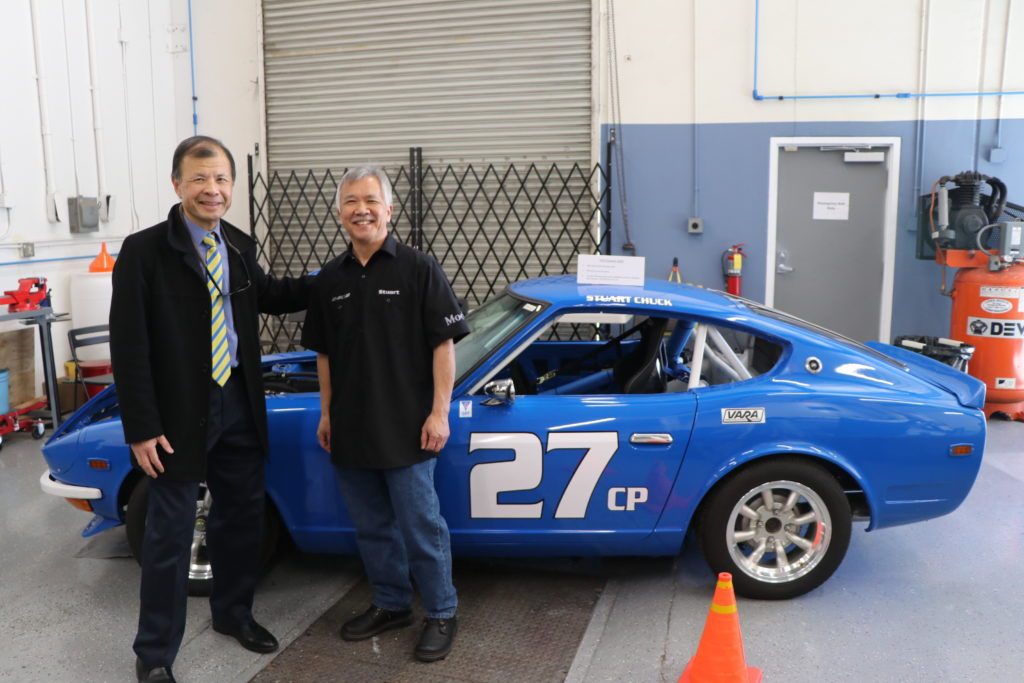 About the company:
"Our purpose is to get classic cars and trucks back on the road. Certainly, it's more enjoyable to have a classic that is maintained and driven than the one sitting buried under boxes in the garage. See what we can do to help you restore, repair, upgrade and maintain your classic car or truck. We make every effort to provide the highest quality workmanship and, at the same time, we pay close attention to our customer's needs and budget."
Check out Engineered Classics for more information.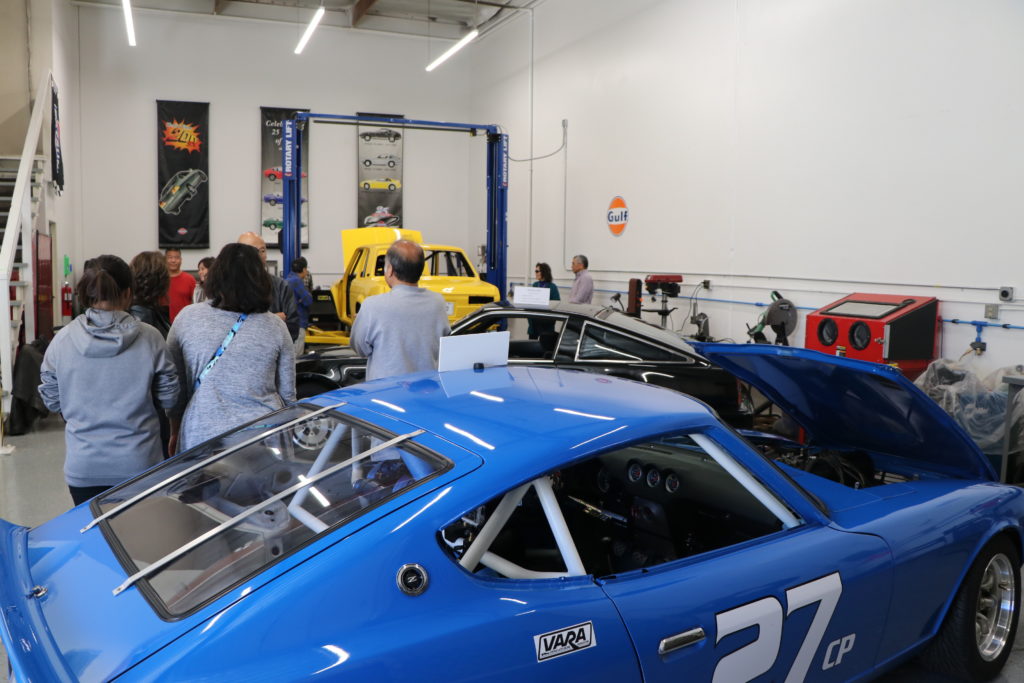 Pictured:  Arnold Ng and Stuart Chuck, President of Engineered Classics.
Featured auto: 1972 240 Z Racecar, built by Stuart Chuck and Kevin Kuromi and raced by Stuart Chuck.