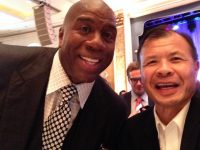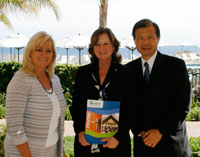 At Apex Commercial Real Estate Inc. we feel that community service is a vital part of our DNA. We are actively serving in non-profits, churches and affinity groups.
In photo, Arnold Ng is at Terranea in Rancho Palos Verdes for Habitat for Humanity.
In addition to these involvements, we strive to be associated with other associations which help expand our reach and influence. Through memberships in California Association of Realtors, National Association of Realtors, the South Bay Association of Realtors, the AIR, Association of Commercial Real Estate, Co-Star, Loopnet, CABB, and Alumni Associations of Pepperdine and University of Southern California, we can connect with a wide community of business and civic professionals. This helps us bring to our clients resources and connections to add value and help them to succeed.